Finishing Options
Original Gloss
Here you can use any color you like. During the production process we will use CMYK colors.
Metallic Finish
In contrast to the normal buttons it should be noted that all white areas of your design will be silver and all other colors will get a metallic luster, depending on color application.

Fabric Surface
Your image is printed on a fabric which is similar in structure to a denim fabric. Therefore, make sure that the fonts in your design are not too fine/thin, because they might be hard to identify.

Glow-in-the-Dark Finish
Your image is printed on a fluorescent base and coated with a protective film. Depending on the charging time, a persistence period of 30-45 minutes will be achieved.
Generally, we recommend the use of black and white images.
However, also with a colored design you can reach beautiful effects.
But please note:
the less paint and the lighter the color, the less material is covered and the more the design is illuminated.
Therefore an orange and white design will never achieve the same effect in the dark as a black and white design.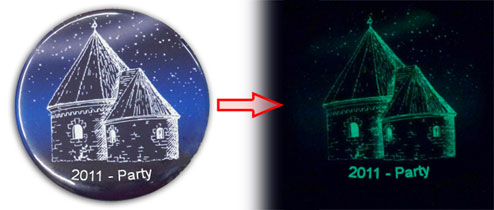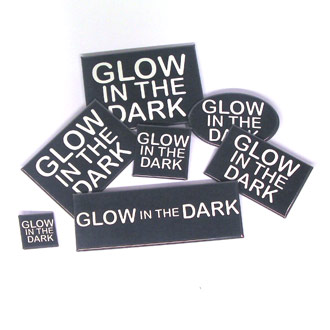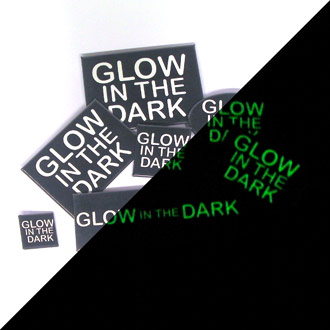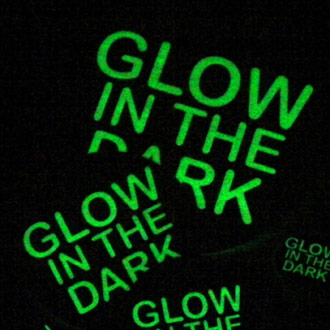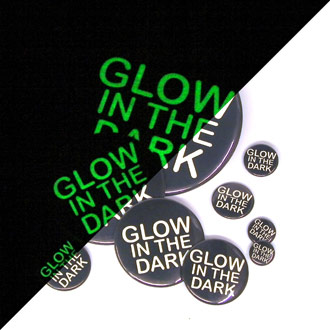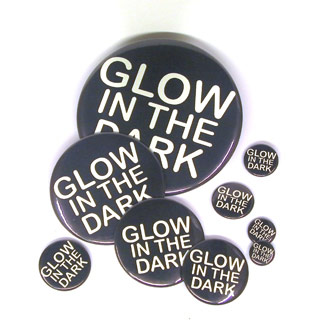 Reflective Safety Finish
All white areas will appear in silver-gray. These Areas will reflect the light. We recommend using black and white images or images with high color contrast.
A white print is not possible.
Fluorescent Finish
Here only black and white images may be printed, because the color distortion is too high for other colors. We would like to point out that all the white areas in your design will appear in your chosen neon color.

Back